Cattell Dissertation Award
Marsha Linehan Receives 2017 Grawemeyer Award for Psychology
Marsha was selected for the 17th prize. Her award-winning idea is Dialectical Behavior Therapy (DBT), which balances acceptance and commitment to change in treating mental illness, distinguishing it from previous standard interventions. Research has shown DBT to be effective for conditions previously considered untreatable, such as borderline personality disorder, which is characterized by impulsivity, interpersonal problems, and self-destructive urges. Read more »
Marsha Linehan Receives 2016 Career/Lifetime Achievement Award from ABCT
Marsha has received the Career/Lifetime Achievement Award from the Association for Behavioral & Cognitive Therapies (ABCT)! This is the highest award given by ABCT and honors those who have made significant contributions over a number of years to cognitive and/or behavior therapy. Marsha joins the ranks of other notables such as Al Bandura, Aaron Beck, Albert Ellis, Gerry Davison, Alan Marlatt and Edna Foa. Congratulations Marsha!
Melanie Harned Honored at Annual DBT Conference
Congratulations to our Research Director Melanie Harned for receiving the Research Award from the International Society for the Improvement and Teaching of Dialectical Behavior Therapy (ISITDBT)! The award recognizes outstanding contributions to the field of Dialectical Behavior Therapy by way of research and treatment development. She is rewarded for her work in developing the DBT Prolonged Exposure protocol for individuals with PTSD. Congratulations Melanie!
Chelsey Wilks Receives Grant (F31) from National Institute on Alcohol Abuse and Alcoholism
BRTC graduate student Chelsey Wilks has received funding to support her while conducting her dissertation research, titled "Computerized DBT skills training for suicidal and heavy episodic drinkers." She is adapting an existing computerized DBT skills intervention with the goal of reducing heavy drinking and suicidal thoughts by targeting emotion dysregulation. Congratulations Chelsey!
Marsha Linehan Receives 2015 NAMI Scientific Research Award
Congratulations to Marsha for being honored the National Alliance on Mental Illness Scientific Research Award! She is being recognized for her dedication to the development and evaluation of evidence-based treatments for high suicide risk, multi-diagnostic and difficult to treat populations. The award honors those who inspire hope through research. Read more »
Chelsey Wilks Receives ADAI Grant Award
BRTC graduate student, Chelsey Wilks, MS, received the Alcohol and Drug Abuse Institute (ADAI) grant to fund her dissertation, titled "Computerized DBT skills training for suicidal and heavy episodic drinkers". The grant aims to help fund pilot studies and developmental research for substance abuse. Congratulations, Chelsey!
Marsha Linehan wins James McKeen Cattell Award
Congratulations to Marsha! She is the 2014 recipient of the Association for Psychological Science (APS) James McKeen Cattell Award. The APS James McKeen Cattell Fellow Award recognizes APS Members for a lifetime of outstanding contributions to the area of applied psychological research. Recipients must be APS Members whose research addresses a critical problem in society at large. Read more »
Marsha Linehan Recipient of Two Awards
The first one comes from her Alma Mater – Loyola University, Chicago. The Graduate School Damen Award. Named after Loyola University's primary founder, Arnold Damen, S.J., this award is granted to an alumnus(a) from each of Loyola's schools and colleges. It recognizes the qualities of leadership in industry, leadership in community and service to others. Read more »
The sec­ond award is the 2013 Inter­na­tional Acad­emy for Sui­cide Research ( IASR) Morselli Medal. The Morselli Medal, which is named in honor of Enrico Morselli, an Ital­ian psy­chi­a­trist (1852 –1929) from the Uni­ver­sity of Genoa who was a pio­neer in sui­cide research, is the Academy's most dis­tin­guished award and is given every 2 years to indi­vid­u­als who have made out­stand­ing and impor­tant life­time con­tri­bu­tions to the study of sui­cide, sui­ci­dal behav­iors or sui­cide prevention. Read more »
Marsha Linehan 2012 recipient of the APF Gold Medal Award
Marsha Linehan is the recipient of the 2012 American Psychological Foundation (APF) Gold Medal Award for Lifetime Achievement in the Application of Psychology. This award recog­nizes distinguished and enduring records of accomplishments in four areas of psychology: The application of psychology, the practice of psychology, psychology in the public interest and the science of psychology. Read more »
Elaine Franks Awarded Distinguished Staff Award
One of the greatest of awards to be awarded to the BRTC, is for the outstanding service provided by Elaine Franks. In 2007, the University of Washington elected Elaine to receive the annual Distinguished Staff Award. Read more »
William Aue G'14, who earned a Ph.D. from the Department of Psychology in the College of Arts and Sciences, has been awarded a bronze medal for the James McKeen Cattell Dissertation Award for his dissertation, "Understanding Proactive Facilitation in Cued Recall."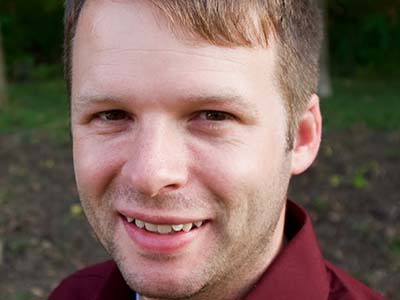 William Aue
In a continuing effort to encourage and recognize high standards of dissertation research, the Psychology Section of the New York Academy of Sciences biennially recognizes outstanding doctoral dissertations in psychology through the James McKeen Cattell Award. The competition is limited to students of doctoral programs in regionally accredited institutions who have either attained doctoral degrees or successfully defended their dissertations. Dissertations are judged by the steering committee of the Psychology Section, in consultation with specialists in the area of the dissertation.
"The aim of my research is to better understand when and how we update existing memories with new information," Aue explains. "It's well known that old memories can interfere with newer memories. For example, if a friend weds and changes their surname, our memory for their old name may make it hard to recall their new name; a phenomenon called proactive interference. In my dissertation, I examined situations where old memories actually help people recall new information; a phenomenon called proactive facilitation."
Aue, currently a postdoctoral research associate at Purdue University, further elaborates, "The goal of my dissertation was to understand how proactive facilitation occurs. Drawing upon models of how we think memory works, I identified multiple potential mechanisms that could explain the phenomenon. Based on the results, I suggested that when we study information, we are also covertly checking if we've seen it before. If the new information is recognized as having been seen before, then the new memory gets a bit of a boost. This results in it being better remembered later on."
He currently is working to understand mechanisms that drive learning that occurs when people retrieve information from memory (for example, during a test) and how that knowledge can be applied to educational settings and materials.
Mentors for the awardees' dissertations are also recognized with a citation certificate. Aue's mentor was Amy Criss, professor and chair of the Department of Psychology in the College of Arts and Sciences, for whom he had high praise. "Working with Amy over the years has been a phenomenal experience. In addition to the countless hours spent discussing research and editing papers, she has worked tirelessly to provide opportunities and open doors to facilitate my professional development. It's difficult to overstate her role in my success."
"Billy is everything you want in a graduate student," Criss says, "an incisive and collaborative scholar and a thoughtful mentor."
About Syracuse University
Founded in 1870, Syracuse University is a private international research university dedicated to advancing knowledge and fostering student success through teaching excellence, rigorous scholarship and interdisciplinary research. Comprising 11 academic schools and colleges, the University has a long legacy of excellence in the liberal arts, sciences and professional disciplines that prepares students for the complex challenges and emerging opportunities of a rapidly changing world. Students enjoy the resources of a 270-acre main campus and extended campus venues in major national metropolitan hubs and across three continents. Syracuse's student body is among the most diverse for an institution of its kind across multiple dimensions, and students typically represent all 50 states and more than 100 countries. Syracuse also has a long legacy of supporting veterans and is home to the nationally recognized Institute for Veterans and Military Families, the first university-based institute in the U.S. focused on addressing the unique needs of veterans and their families.